Bollywood Buzz
Blast from the Past: Not for Abhishek's Eyes
First of all Happy Birthday to Aishwarya Rai in advance, she is celebrating her birthday on 1st November. All her fans can wish her birthday using the comment form below. While digging up for something interesting, we landed upon something very much interesting this time.
Salman-Aishwarya love story, the pair which seemed to be made in heaven.
Dard Mein Bhi Ye Lab Mushkura jate hain…
Beete Lamhe Jab bhi hum ko yaad aate hain…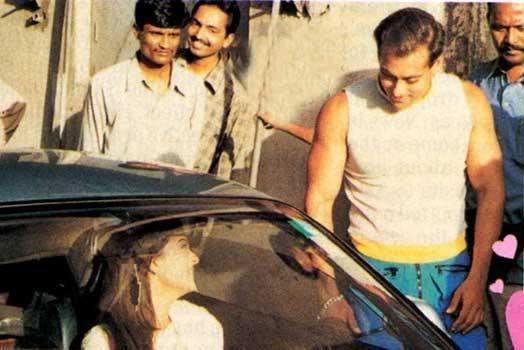 Here is an exclusive photo from early 2001, where you can see Salman trying to Kiss Aishwarya. Some photo journo shot it and was never made public for more than 5-6 years. Finally, after the break up the photo made to some personal blogs in 2007. Finally we thought of sharing this blast from the past.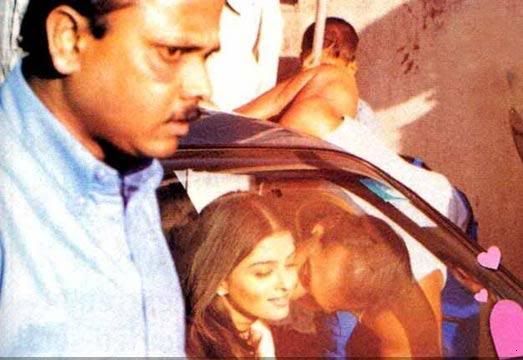 After the photo, we have one exclusive video from some award function where you can see Aishwarya, Salman and Abhishek. Watch Aishwarya's reaction to Salman's dynamic entry on stage.
We hope, Abhishek didn't see this clip.
After photo and video, here is one interesting joke which was making rounds after Aishwarya & Abhishek's marriage. The joke goes something like this;
[Warning: 18+]
On the first night, Abhishek was feeling jolly winning over one of the World's most beautiful girl. He eagerly entered into their bedroom, where Aishwarya was waiting for him, red saree clad girl with ghoonghat, on the bed of roses. The view was amazing, so he hastily started undressing himself without speaking a word till he was in his birthday suit.
He came closer to Aishwarya, who still hadn't lifted her ghoonghat. Abhishek slowly lifted her ghooghat. It was only then Aishwarya realized, Abhishek was already naked. She glanced over his body (u know what I mean) through the corner of her eyes.
Abhishek as moophat started his bullshit, babbling nonsense. In the jest he asked Aishwarya.
"You know darling, tell me one thing that would make me feel sad and happy at the same time ?"
The moron had no idea; she was Miss World not just for her beauty but brains.
After smiling a bit, she replied slyly;
"You know jannu, Your manhood is bigger than Salman's".
You May Also Like